17 December 2019
Deltec Tape now available in North America!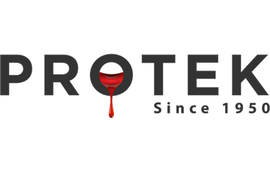 Deltec tapes have been designed with one goal: support the professional to make their job easier, better and much more efficient. These revolutionary tapes are now available in North America! To ensure the best results, our tapes are made of premium Japanese rice paper, a true evolution.
– Ultra sharp paint lines
– No paint bleed
– Never any glue residue
– Saves time & Money
– 100% success guaranteed
Visit www.protekpaint.com or pop in store to find out more.
Request a free sample through www.deltectape.com/sample
Protek Paint
335 Horner Ave. Toronto, ON M8W 1Z6
Local Phone: (416) 251-0051
Toll-Free: 1 (888) 777-6835
Other news items



Back to overview