16 January 2019
A new look for Deltec Tape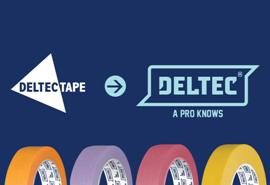 ''A new international appearance which reflects professional quality''
Deltec Tape continues to innovate. That is what you are used of us and what we will always do. Did you know Deltec is used in more than 15 countries? Our international position and extensive product range deserves a renewed, international look that does justice to its quality.
A clear and up-to-date range for professionals
We made some adjustments in our product range to create a uniform design. Packaging, labels, dimensions and product names are all reviewed and a clear and up-to-date range is developed. This will help the professional to get the right tape, for each paint job, even faster and easier. Deltec only changed its design; the high quality and reliability will remain the same, like you are used to!
Experience it yourself!
Want to know more about Deltec? Or do you want to experience the quality yourself? Ask for a free sample via deltectape.com/gold-sample or info@deltectape.com
Other news items



Back to overview